Our solution for R&D and innovation
Carnot MICA is an expert in functional materials, surfaces and interfaces and associated processes. Our prime aim is to deliver solutions for innovation and assist you throughout your R&D project.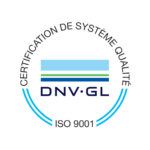 We offer a comprehensive range of solutions:
Tailored to meet your individual needs
Adapted to multiple sectors, we develop projects for all markets
Across the value chain
Learn more about our comprehensive range of solutions - Carnot MICA
Do you have a specific question? A MICA representative is here to help.