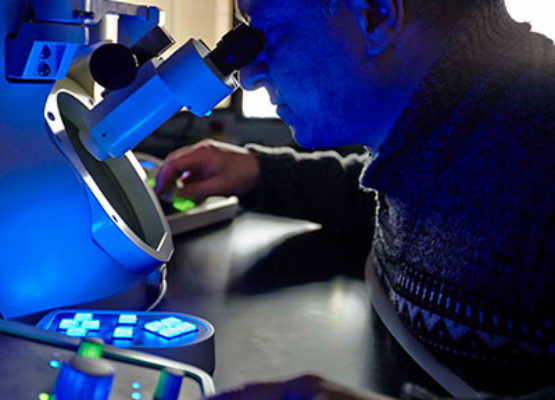 Multi-scale characterisation of materials, surfaces and interfaces
Carnot MICA has an extremely complex set of tools for characterising materials, surfaces and interfaces. They provide opportunities for characterising large-sized 3D objects to objects at macro and nano level.
Our equipment and dedicated engineers and technicians can determine physico-chemical, mechanical, tribological, magnetic and biological characteristics, etc., with just a single configuration in some cases.
Our teams are here to share their experience and expertise and help you identify and understand your materials' properties.
Failure analysis
Carnot MICA is known for its proven expertise in failure analysis:
Ruptures, breakages, wear and tear, corrosion, different types of degradation, etc.
Surface treatments and coatings
Defect detection
Surface alteration
These many types of characterisations are performed on all kinds of materials (metal, polymer, composite, ceramic and glass) in a laboratory setting. We also have a complete set of onboard equipment for conducting expert analyses at industrial sites.
Non-destructive tests
To assist manufacturers in their transformation to the Industry of the Future, Institut Carnot MICA offers innovative, non-destructive testing techniques to monitor your production in real time, using AI (Artificial Intelligence) for quality control systems and 3MA technology to perform in-depth inspections of thermal and thermochemical treatments.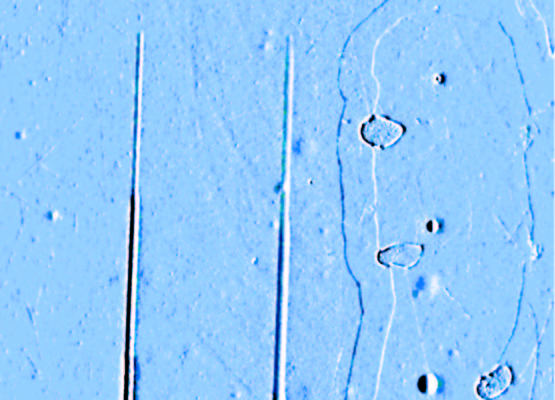 Optical metrology
The deflectometry methods developed by Carnot MICA offer quick and effective metrology and quality control solutions on the production line.
Suitable for shiny surfaces, the technologies developed can be used to measure microreliefs and characterise submicronic roughness on small surface areas.
These processes are available for larger scale applications to measure windows and detect defects on painted or metallic parts.
Yarns, fibres and textiles
Carnot MICA has special tools for the specific characterisation of yarns, fibres and textiles. The tools available can be used to::
Characterise the main properties of yarns, fibres and textiles (mechanical, tribological, physical, thermal, chemical resistance, wettability, shine, colour, toxicological, etc.)
Recommend adapted shaping methods
Check the functionalities added (coating, fireproofing, instrumentation, etc.)
Monitor their durability (ageing tests, wash cycle, pilling, etc.)
Biocompatibility, toxicity, microbiology
Carnot MICA has excellent test facilities for healthcare applications.
The tests available range from the characterisation of materials and their degradation products in physiological environments, to the study of their effects on human primary cell models in vitro and mouse models in vivo. These biochemical approaches are combined with imaging technology (photonic, electronic) and associated spectroscopic techniques, to correlate the information needed to gain an overall understanding of the phenomena observed. In vitro analyses can be conducted for research in 2D or 3D, in a controlled and/or modulated atmosphere (temperature, hygrometry, gas saturation, etc.).
Cellular viability and activity, cellular differentiation processes (osseous and vascular lineage, based on mesenchymal or mature stem cells) and inflammatory response are the functions studied and for which we offer the most comprehensive range of techniques and models. Specific study models can also be established.
Carnot MICA handles all the pre-clinical validation stages:
Biocompatibility/toxicity
Validation of sterilisation protocols, packaging
In vitro studies
In vivo studies
The institute also has clinical doctors on its team, conducting clinical trials and studies on anatomical elements.
Need additional information?