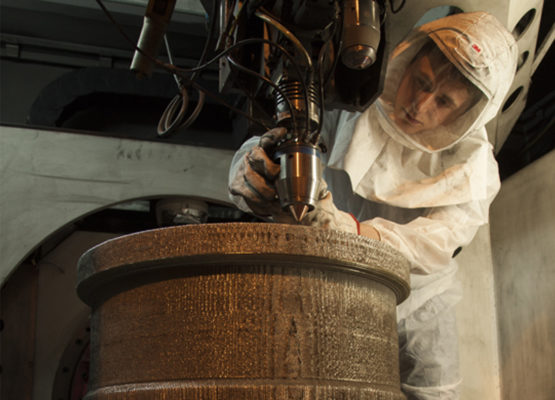 Metal additive manufacturing
Carnot MICA shares its expertise in the manufacture of 3D objects in metal with industrial partners.
DED CLAD and SLM technologies are available on our additive manufacturing platform.
While the CLAD process is mainly used for the metal additive manufacture of large parts in the transport and defence sectors, it is also used to develop function-gradient and property-gradient parts in the aeronautics sector, for example.
A platform is also available for the manufacture of complex parts in large production series using MIM  (Metal Injection Moulding) technology.
Polymer additive manufacturing
Carnot MICA is an expert in photopolymerisation, from the development of photoinitiators for formulating resins through to the development and fine tuning of industrial processes.
MICA offers businesses:
a platform that uses PIM (Polymer Injection Moulding) technology for the manufacture of complex parts in large production series
a platform with electrospinning technology for generating organised nanofibres in 2D or 3D, particularly for environmental and healthcare applications
Carnot MICA is also developing specific polymer formulations for polymer additive fused filament fabrication: luminescent yarns, recycled yarns, composite yarns, charged yarns, etc.
Composite additive manufacturing
Carnot MICA's composite additive manufacturing platform is used to manufacture complex parts with custom-made formulations: parts made of composite materials comprised of short fibres (FDM), long fibres (extrusion-assisted FDM) and continuous fibres (automated fibre placement: AFP).
These techniques are used mainly to:
position and guide the fibres and reinforcements during the design of composite parts using 3D technology (5-axis robots)
position the reinforcements only in areas under stress to obtain the best mass/performance/cost compromise
produce composite parts of variable dimensions in small production series
Ceramic additive manufacturing
The CLAD process is currently being developed for ceramic additive manufacturing.
A platform for producing complex ceramic parts in large production series using CIM (Ceramic Injection Moulding) technology is accessible to companies.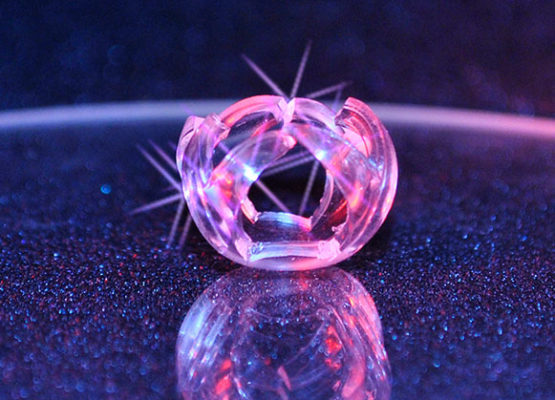 4D printing
4D printing is used for work performed upstream:
To make objects using 3D printing, whose shape and functionality can evolve over time and/or depending on outdoor conditions (mechanical stress, light, pH, humidity, weather, etc.);
For the self assembly of objects and materials, by perfecting the properties of the material they are made of ("programmable materials").
This technology will be used in applications in the healthcare, transport, fashion & luxury and sport & wellbeing sectors.
Characterisation and performance testing
Carnot MICA develops and offers companies a wide range of state-of-the-art equipment for characterising, performance testing and qualifying parts that are manufactured using the different additive production processes.
Need additional information?